TINYpulse: the fun begins...
David Niu is a passionate serial entrepreneur, angel investor, and Founder of TINYhr.
David recently sold everything, stuffed everything else in storage, and bought one-way tickets to New Zealand for his lovely wife (Alice), his 10-month old bundle of joy (Keira), and himself. During this "careercation" they went to places they've never been like New Zealand and Seoul. Keira's first birthday was celebrated half in Christchurch and half in Sydney. Their longest flight was from Gold Coast-Sydney-Beijing-Seoul, yet baby Keira was a trooper and did so well (mommy and daddy were so proud of her). For six months they traveled around-the-world creating amazing shared memories.
At the same, during the careercation, David interviewed entrepreneurs throughout the trip. His favorite part of being an entrepreneur is the development and mentoring of the team to reach their highest potential. Yet at the same time he detested doing annual performance reviews (think dentist or taxes). So it was hard for him to reconcile these two conflicting emotions.
So the lightbulb moment was for him to interview and learn from other entrepreneurs from around the world on best practices and pain points when it came to people management, culture and leadership. He ended up interviewing a diverse set of leaders from the wine maker in Auckland to the fruit trader in Shanghai to the financial consultant in Seoul and blogging about it.
Upon returning, David focused on what he learned from these business owners to develop TINYhr's first solution- TINYpulse. The goal of TINYpulse is to give leaders a pulse on how happy, burnt out, and frustrated their employees are so that they can build bridges to spark dialogue for positive change. Our mission at TINYpulse is to make employees happier. We believe when that happens- retention, customer service, and engagement all improve.
Before the Careercation...
Prior to TINYhr, David co-founded BuddyTV in 2005. At BuddyTV, David focused primarily on content development, strategy, and monetization. David is still active on the board level and a huge fan of the BuddyTV Guide App for its simple over the air "OTA" listings.
Before BuddyTV, David co-founded NetConversions in 1999 which was then sold to aQuantive "AQNT" in 2004. At NetConversions, he rapidly cultivated a rabid client base of Fortune 500 organizations, like American Express, ESPN, and ATT Wireless. After the acquisition, David served as a Vice President at Avenue A | Razorfish, which is a division of aQuantive.
Before NetConversions, David was the Associate to the CEO of Billpoint spearheading special projects. Billpoint's innovative payment service was acquired by eBay in 1999. Prior to Billpoint, he was a consultant in Andersen Consulting's Strategy Group where he advised a variety of Fortune 500 clients on business strategy and implementation.
David graduated from UC Berkeley with Distinction and received his MBA from The Wharton School. He has also studied at Beijing University and INSEAD. David was the youngest recipient of the prestigious Woodrow Wilson Fellowship and has received the Puget Sound Business Journal "40 Under 40" award. He is also active in the Seattle chapter of Entrepreneurs' Organization "EO." David has spoken at SES discussing search engine optimization and at AdTech sharing about site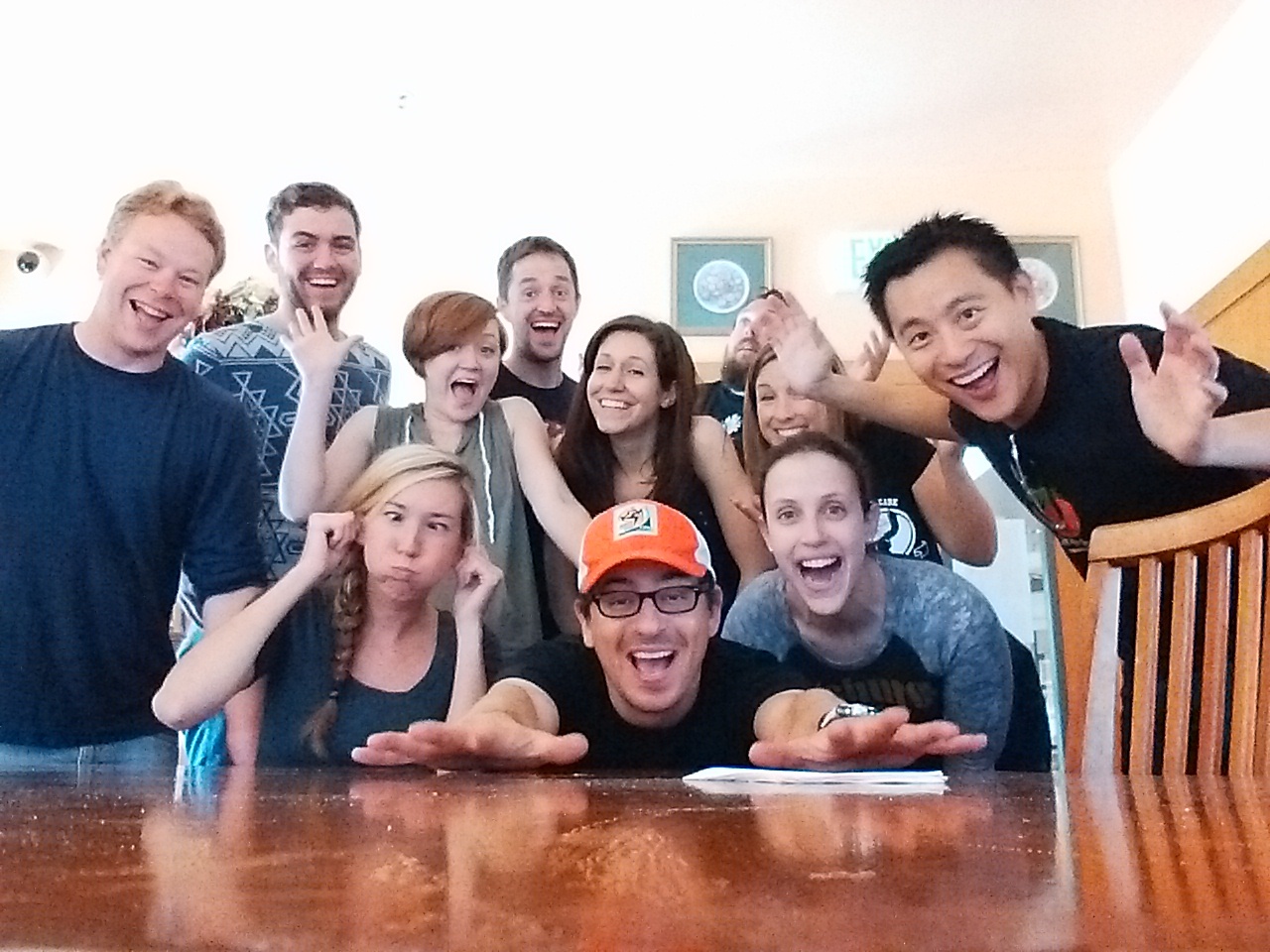 Start of careercation in New Zealand
End of careercation
watching the Cowboys